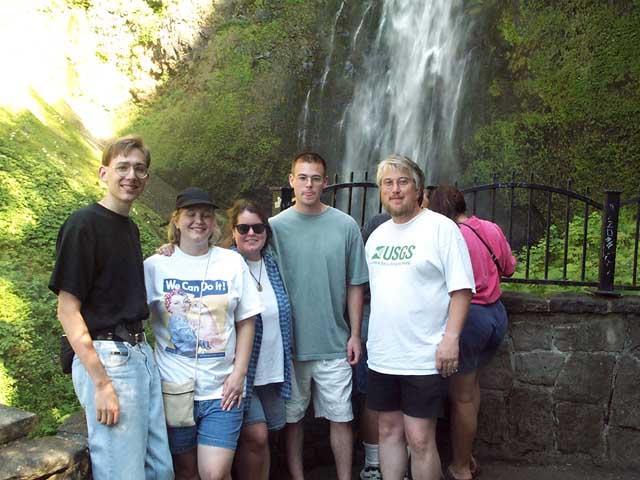 Five of us drove from Salt Lake City to Longview, Washington,
stopping along the way at Multnomah Falls near Portland:
from left, myself, Melissa, Jana, Kabe, and Steve.
| | |
| --- | --- |
| Yeah, we made it!!! | My very special friend Zarrin |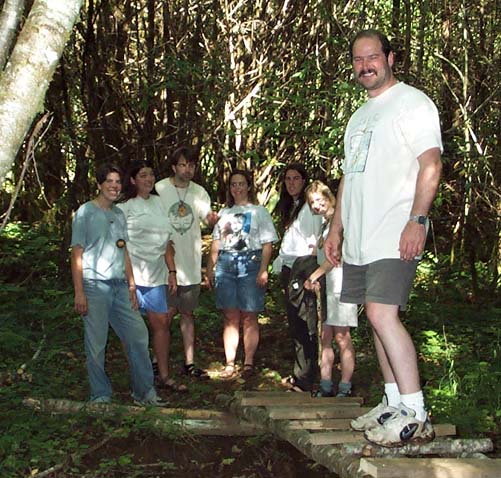 My touch group going on a hike that turned out to be a lot more adventurous than we expected...
Emmie, Elisha, Al, Zarrin, Jeff, Candace, and David.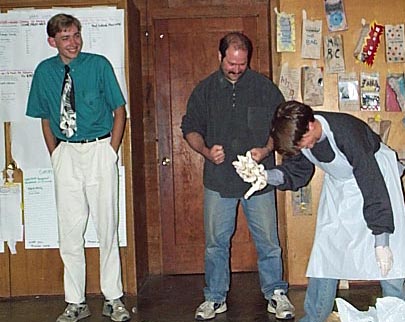 In this rather off-the-wall skit put on by our group,
I'm playing Dan Quayle and David is playing Jesse "The Body" Ventura;
Emmie the Surgeon is preparing to give me a backbone...