Köln
(Cologne, Germany - July 23, 2005)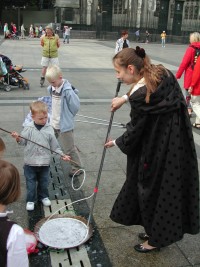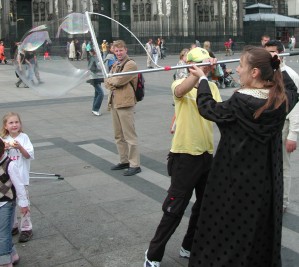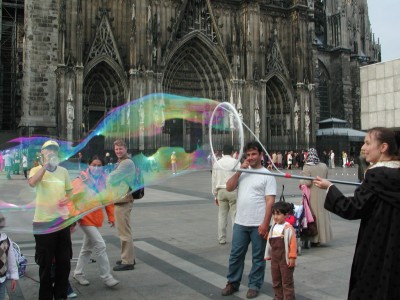 Soap bubbles in front of the cathedral!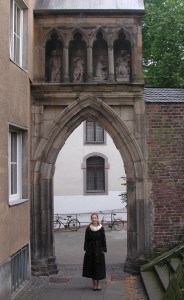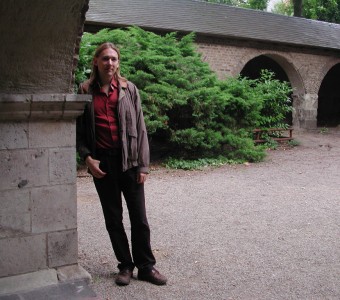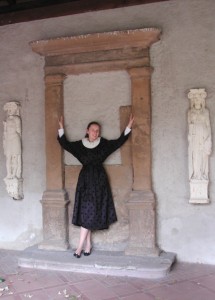 There was absolutely no one to be found in St. Maria-im-Kapitol.

The locals seem to have a Lace Curtain Competition running...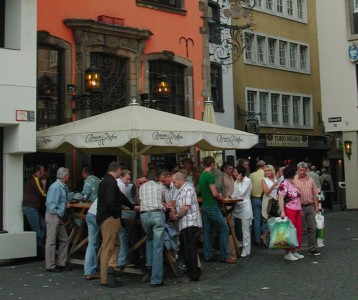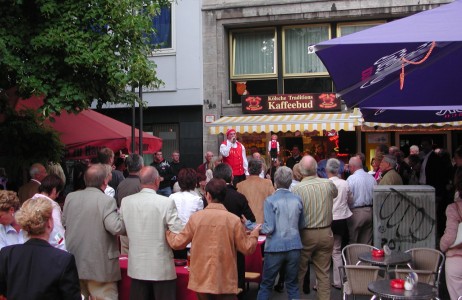 but this is where we actually found them.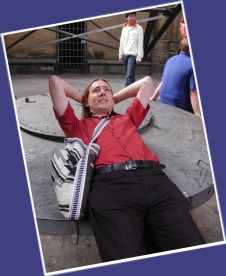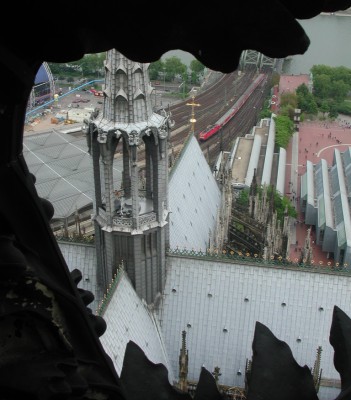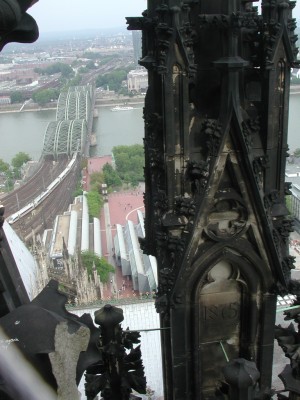 Watching the trains from Köln's Gothic cathedral.

The Rathaus and its guardians. It was getting late... but the bubbles were still there.