Midsummer's Eve at Zebediah's
(July 13, 2002)
---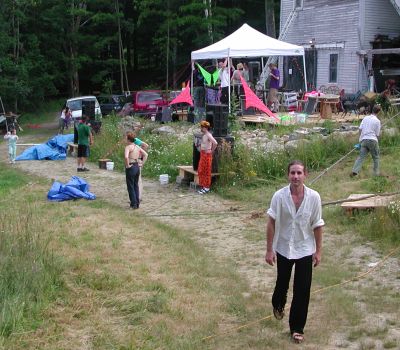 Our gracious host industriously overseeing the preparations...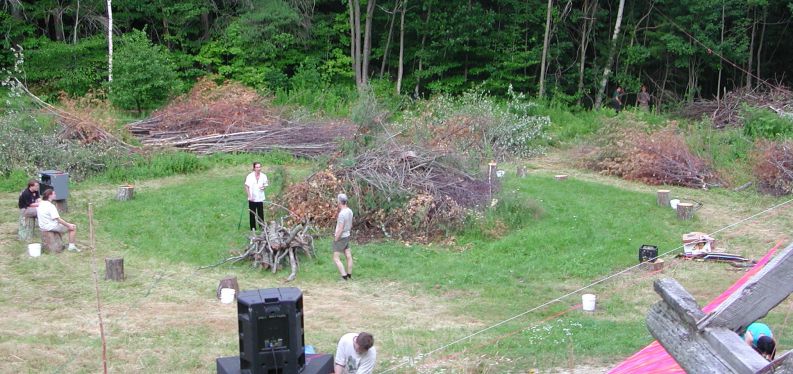 Think we'll have enough firewood?


Zeb is a master at constructing fun toys involving swinging or flying. Here's his latest: a zip line across his back yard!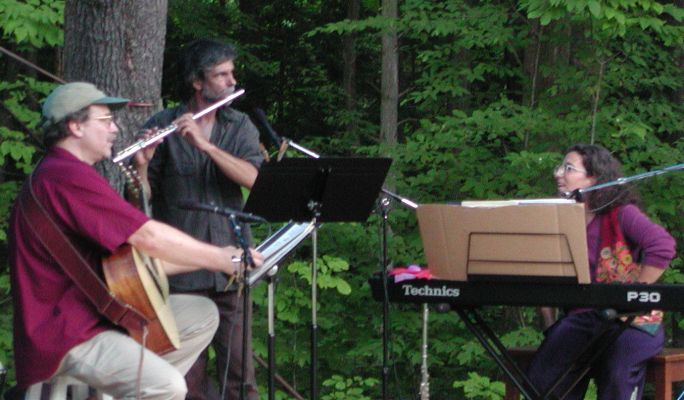 The neighborhood folk trio Full Cold Moon treated us to some great music during the afternoon.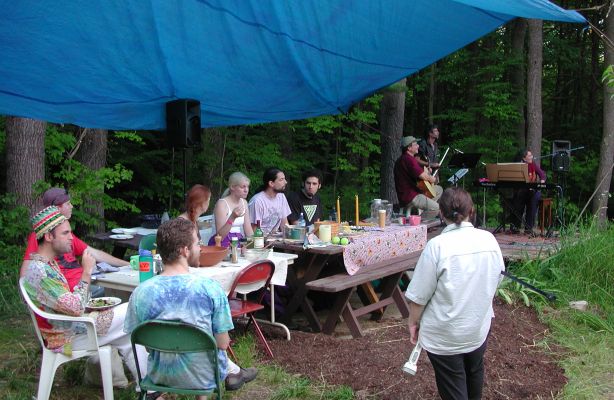 One of those rare occasions when I feel almost conservative in comparison with others...
---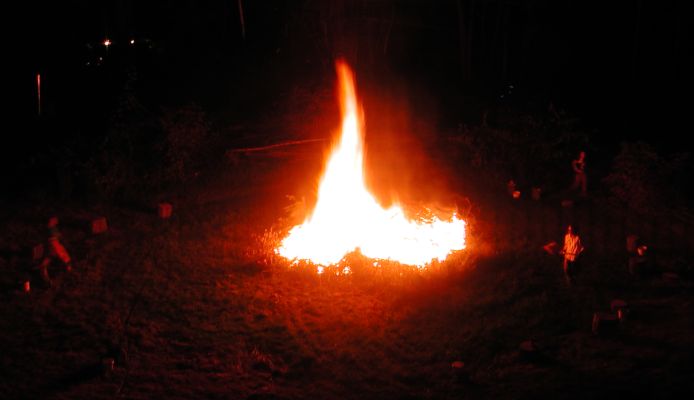 Let the nighttime revelries begin!
Is that Zeb creeping up to the fire with a shovelful of sawdust?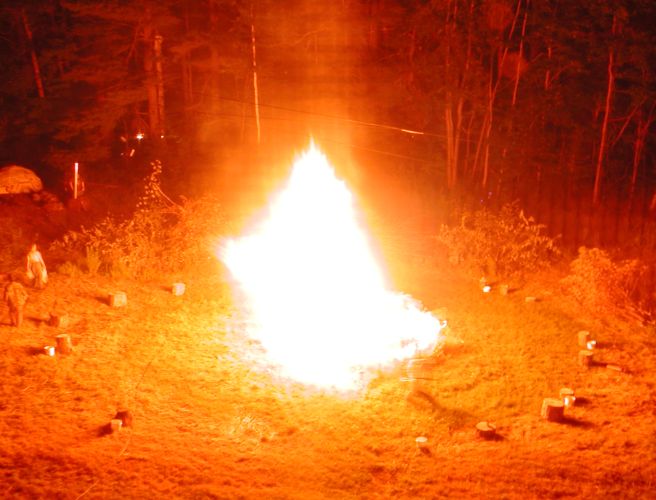 Guess so!


Once the fire's burned low enough to approach ... Hotdog time!


The techno booth, source of our "Thump Thump into the Night" ... and what outdoor dance party would be complete without a glowing chandelier?