The Stata Center
Cambridge, MA - June 2004
This is the year MIT's new Stata Center, designed by Frank Gehry, was finally finished and ready for our lab (among others) to move into.
---
Old Office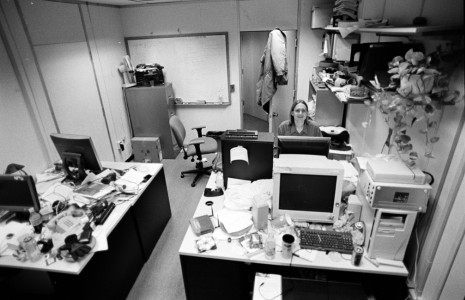 First, a historical shot of me in our old digs in Tech Square, just before the move (courtesy of my colleague JinYang Li).
Can you tell we've been in here a while?
---
Stata Center Construction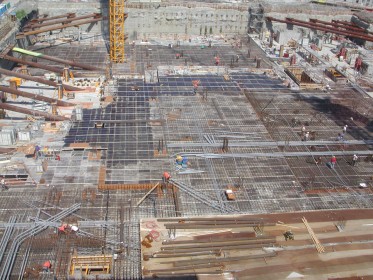 July 2001 - Just a huge hole in the ground.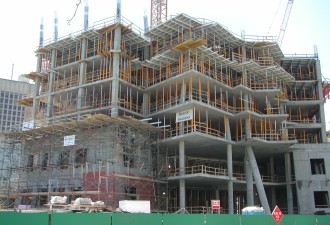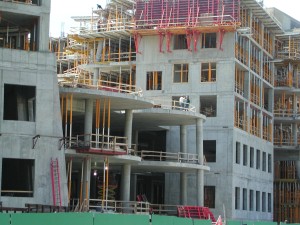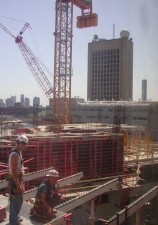 May 2002 - Getting to be a pretty impressive shell.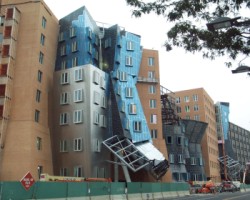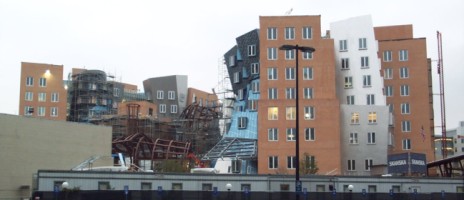 September 2003 - Apparently there is more than one way to skin a building.
---
Stata Center Scenes
| | | |
| --- | --- | --- |
| Looking off the roof at downtown Boston | Who's that pushing the broom, anyway? | Sunset |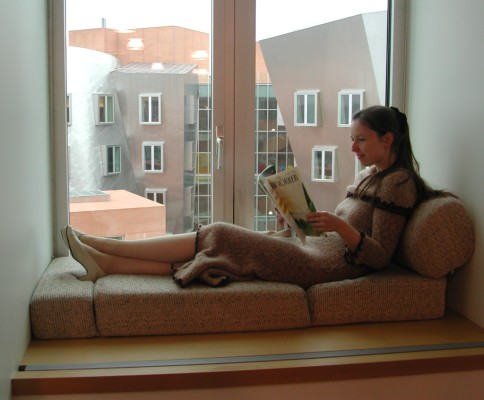 Those big windows that project out into space are really quite handy.